Famous Goan Dishes You Must Savour in Goa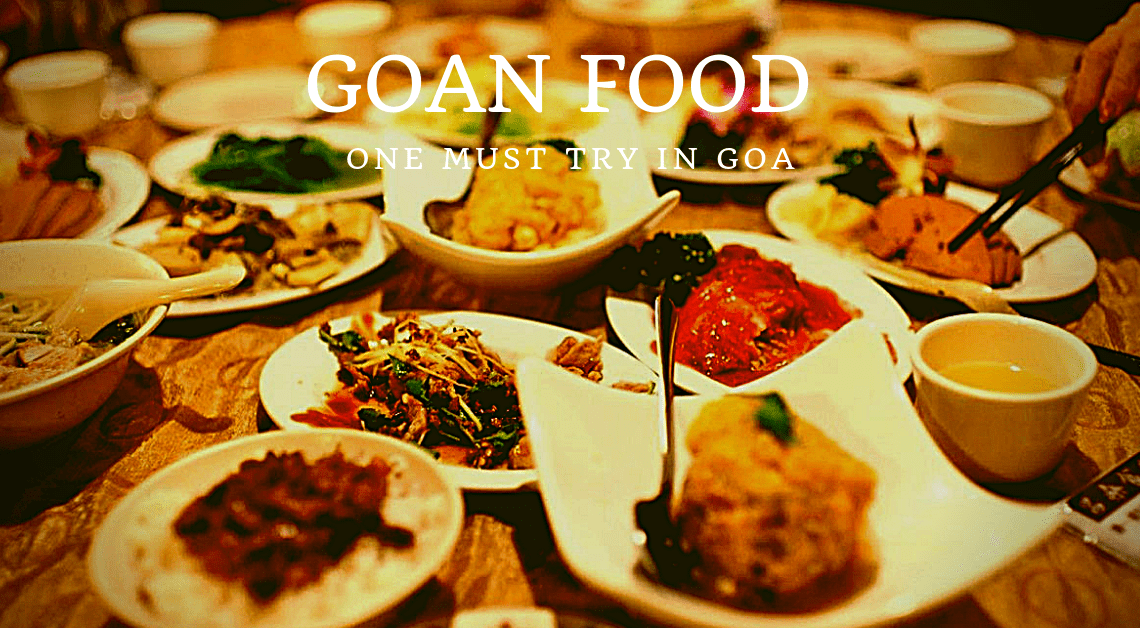 Famous Goan Dishes You Must Savour in Goa
Are you on your holiday in Goa and wondering what goan dishes to try in Goa? Listed here with different varieties of authentic Goan food.
Goa is not just a sought after the beach destination, the food here is also fabulous. The tropical climate ere has influenced the Goan food making it intense in spices and flavors. Most of the dishes are made using meat, pork, fish, rice and coconuts.
The popular drinks served in Goa besides port wine and beer are spirits like Feni and Urrac.
Goa is a place for meat lovers having an endless selection of the non-veg Goan food menu like Pork Vindaloo, Mutton Xacuti and Chicken Cafreal.
Goan Fish Curry
Shark Ambot Tik
Goan Pork Vindaloo
Sorpotel
Chicken Cafreal
Sorak
Crab Xacuti
Bebinca
Goan Khatkhate
Sannas
Chicken Xacuti
1. Goan Fish Curry
Goan fish curry is the staple diet of the Goans. The dish is loaded with lots of different spices with the coconut.
In order to give tangy flavor you can even make use of raw mango. Pomfret and raw mango are the main ingredients used in preparing the dish.
You can even prepare the dish with Kingfish if you don't have a Pomfret. This Goan dish is served with rice and is usually found in Goan thali in Goa.
2. Shark Ambot Tik
For traditional Goan foodies this is one of the Portuguese influenced famous Goan dishes.
Ambot means sour and tik means spicy. To prepare this Goan food menu Kashmiri red chilies are used to add some spice and Kokum is used to prepare this dish sour.
Shark fish is tossed and diced with the masala, tomatoes and onions.
3. Goan Pork Vindaloo
To satisfy your big fat tummy Goan Pork Vindaloo is the perfect authentic Goan food to eat.
The word 'Vin' comes from Vinegar and 'ahlo' means Garlic. The dish was previously called as Vindahlo but because the potatoes are used in the preparation of this dish it is now known as "Vindaloo" where aaloo means potatoes.
Goan Pork Vindaloo is also another famous Goan dishes which is prepared with Spices, Vinegar, garlic, chilies, onions and pork.
The masala used in the preparation of this dish is prepared with the help of chilies and the other ingredients which are then mixed with vinegar and meat.
The mixture is stored overnight and then it is fried with herbs and onions. It is also said that the dish tastes better as is gets older as the meat gets marinated properly and absorbs the flavors in a better way.
4. Sorpotel
Soro is Konkani words which translate to liquor or alcohol. Sorpotel is known as sarapatel and is famous Goan dishes.
This authentic Goan dish is prepared with mutton liver, or beef or pork. The meat is parboiled and is then fat fried. The masala prepared with onions and garlic is added to meat along with the other herbs and spices.
You can consume Sorpotel any time throughout the day but mostly people prefer to have it during breakfast.
5. Chicken Cafreal
It is a spicy green coloured dish often found in the Goan food menu that leaves you mouth watering. Grinding with the green chilies, various spices and herbs together prepare masala for Chicken.
Chicken is then mixed with masala and is later fried. This mouth watering dish is consumed by traditional Goan foodies and don't need anything on the side and is served with salads.
6. Sorak
Sorak is a simple vegetarian curry prepared during the monsoon season in Goa.
The curry is made up of tomatoes and onions and Sorak is best enjoyed with hot streaming rice or dry fish. The dish is also found in Goan thali in Goa and is famous Goan food menu.
7. Crab Xacuti
Crab Xacuti is the most famous Goan dishes that satisfies the big fat tummy of all the eaters.
While preparing this dish, one must be careful while removing the crabs and then they must be boiled for around 15 minutes before going ahead. To prepare the gravy thicker and fluffy one can even add eggs to it.
8. Bebinca
This is the most famous Goan dessert loved by the traditional Goan foodies. This is a multi layered cake which is prepared using flour, eggs, sugar and coconut milk. This dish also uses caramelized sugar that gives the dessert a rich flavor.
9. Goan Khatkhate
Goan Khatkhate is a Goan vegetable stew prepared by mixing channa dal and toor dal with other vegetables like drumsticks, green beans, potatoes, and carrots. This spicy coconut paste is prepared from Kashmiri red chilies and grated coconut with other spices. This dish is famous in the Konkani community and traditional Goan foodies and also found in Goan thali in Goa.
10. Sannas
Sannas are similar to idlis but these idlis are prepared by adding a sweet coconut flavor and Goan rice. Sanaas compliment the most famous Goan dishes.
11. Chicken Xacuti
The dish is prepared with Kashmiri red chilies and poppy seeds and is Portuguese influenced dish.